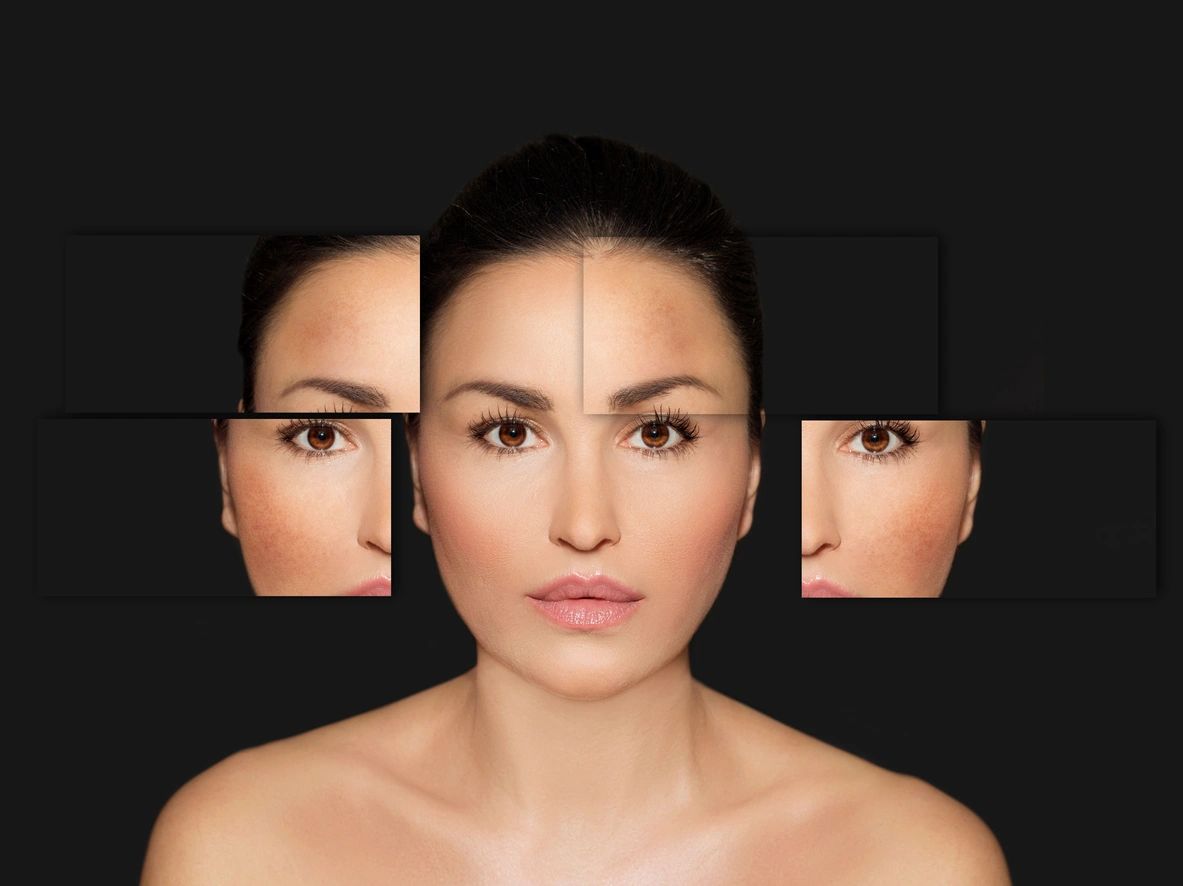 What is JetPeel ?

JetPeel TM is a patented, FDA approved, award winning multi-step face and body treatment system that combines lymphatic drainage, chemical exfoliation, automated painless extractions, and the transdermal infusion of European skin nutrients deep into the skin.

Step 1: Lymphatic Drainage – A pressurized massage using specially-formulated detoxifying water containing Aloe, Silver Oxide and Hyaluronic Acid, deep cleans and purifies. This stimulates blood and lymphatic circulation to eliminate toxins.

Step 2: Exfoliation – Detoxifying water, combined with active exfoliating ingredients such as Glycolic and Mandelic Acid, gently removes natural skin debris and dead skin cells. It oxygenates tissue and stimulates microcirculation, preparing skin to accept nutrients during the infusion step.

Step 3: Infusion – A pressurized force of customized, bioactive skin nutrients* are infused deep into the dermis via a patented handpiece which delivers a powerful jet-stream able to penetrate up to 4.5 mm (3/16") deep into the skin at a speed of 447 mph, without causing any injury to the epidermis. All-natural, nutrient-rich formulas include Hyaluronic Acid, Biomimetic Peptides, anti-aging Plant Stem Cells, Antioxidants, Vitamin A+E, Vitamin B5, and Vitamin C.

Skin nutrients are customized to specific skin conditions
*Plant Stem Cells stimulate new cell generation
*Antioxidants protect against skin damage caused by free-radicals or unstable molecules.
*Hyaluronic acid locks in moisture immediately plumping, lifting and hydrating the skin.
*Bio-peptides are the building blocks of all the key proteins in our skin.
*ATX-NAT is our patented, all-natural muscle relaxant with a similar effect to Botox.
JetPeel treats the following skin conditions

– Fine lines and deep wrinkles.
– Skin firming and toning (non-surgical face lift)
– Natural muscle relaxant with similar effect to Botox
– Hyperpigmentation from sun damage or age spots 
– Rosacea/ broken capillaries
– All forms of acne
– Enlarged and clogged pores
– Hair loss
– Hyperhidrosis (excessive sweating)
What are the benefits?

– No-down time or skin irritation
– Noninvasive – Needle-free and pain free
– Highly customizable
– Long lasting results
– Utilizes lymphatic drainage to detoxify, treat inflammation and reduce dark under-eye circles
Q&A
What can I expect?

After a consultation to understand your specific skin care needs, we will agree upon a treatment plan.
Each treatment lasts 60 min and is quite enjoyable. Skin will appear toned, tightened, lifted and considerably brighter immediately post treatment. Under eye puffiness and dark circles will be reduced.

Additional long-term effects can be seen after your 4th session including:
– diminished under eye circles and puffiness
– skin will be tighter, more toned, hydrated and glowing
– pores will appear smaller
– fine lines and wrinkles will be visibly reduced
Does it hurt?

JetPeel does not hurt at all, in fact most clients say it feels great, just be prepared for a little cold blast, because the solution is chilly as it streams onto your skin! No worries, the treatment bed is heated!
How long does each treatment take?

Each treatment takes about 1 hour. Please add 30 min for extractions
Bye Bye Blemishes Treatment – $275
Package of 4 – $930 (save $170)
Package of 6 – $1300 (save $350)
Maintenance session after package – $250

Say goodbye to adult acne! This 50 minute treatment with anti-microbial peptides is specifically designed to improve sebo-regulation, act against bacterial and fungal pathogens and have a healing effect. Aloe juice extract and antioxidants stimulate the formation of fibroblasts and connective tissue, thereby promoting wound repair and the growth of the skin repair process. This treatment s used to clear skin, help control acne pimples and revitalize fatigued, stressed and irritated skin. In Addition, it treats redness and re-establishes the physiological balance in acne prone skin.
The Pregame Treatment – $250
Package of 4 – $850 (save $150)

A 60 minute pre-event glow up. Whether its a prom, a wedding or any other big event, our two-step treatment enhances and renews your skin instantly. Unlke other pre-event facials, the JetPeel Pregame Treatment has no downtime and can be done the same day as your event! t leaves your skin with the perfect pre-makeup, dewy glow.
Needleless Botox Treatment – $325
Package of 4 – $1100 (save $200)
Package of 6 – $1550 (save $400)

A 50 minute safer and pain free alternative to Botox. Perfect for those afraid of needles who still desire firmer, softer skin with a decrease in wrinkle volume and depth. Unlike Botulinum Toxin A in which injection allows for muscle paralysis, this treatment relaxes muscles in a natural way allowing for subsequent results. Based on the essential ingredient argireline, a peptide made of six amino acids, which is known for its ability to reduce deep wrinkles. Perfect for the "day of" yor big event.
Non surgical Facelift
Face and Neck – $499
Face only – $399
6 Sessions – Face and Neck – $2500
Face only – $2000

Reshape and contour your face, smooth fine lines, soften deep wrinkles, brighten and plump skin.